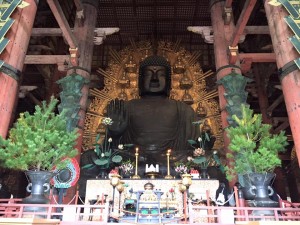 MY JAPAN !!!
Hi! Kon'nichiwaこんにちは !!!
Here I am back from Japan!!! Only one week ago I was still listening Japanese, drinking original green tea, eating excellent food not only sushi and sashimi, Japanese cooking is much more!!! , discovering new places and meeting new people!
I really enjoyed this country, it was such a great experience. I was lucky because my travel was not a common vacation, it was not simply a tour but I had the opportunity to get in deep touch with Japanese culture, traditions, people, mood!
I spent almost one month in Kyoto, such an amazing place, nowadays site of the Unesco, it was for a very long time, from 794 to 1868, the capital of the country before that it was moved to Edo the current Tokyo. Kyoto was able to keep during the time its authentical traditions and culture but at the same time opened to the modern age, it is very easy while walking among the streets of the city center to meet ancient temples, in fact it is known as "the town of a thousand temples" , next to modern buildings and many more ancient Buddhist temples and Shintoist shrines are situated on the surrounding hills. I was very impressed by Fushimi Inari Taisha shrine dedicated to the God Inari, divinity of the rice, sake, trade, wealth. Five thousand red big Torii surrounded by trees take you till the top of the mountain where the main altar to Inari is situated, it was for me a suggestive and meditative walk in deep contact with nature and religious culture. I felt a very deep emotion also the day when I went to the close little town of Nara which also was the Japanese capital in the past times. The view of the huge Vairocana Buddah, one of the biggest in the world homed in the temple Tōdai-ji , was something so thrilling that I will never forget.
My eyes saw so interesting and amazing places: Hiroshima with the Dome that remembers the terrible event of the A-bomb , the Island of Miyajima with the worldwide famous Tori in the sea of the Hatsukaichi Shrine , Naoshima Island where the modern and contemporary art is the main protagonist thanks to the museums designed by the important Japanese Tadao Ando: Benessee and Chichu Art Museum built underground exploiting the natural light and heat; on this Island art and nature coexist in a deep balanced harmony and beauty. The city of Kobe built between mountains and sea,lively, modern and cosmopolitan. Osaka one of the largest and most popolate towns of Japan, with its skyskrapers, heterogenity and business ferment…
I did not go to the big Tokyo, one more reason to go back soon!!!!
あなたは日本語を参照してください感謝します !!!! Thank you very much Japan, see you soon!!