Villa Carlotta is one of Lake Como's jewels, built at the end of the XVII century for the Clerici Family of Milan and later property of the important Count Gianbattista Sommariva famous politician, businessman and patron of arts who enriched its interiors with his private art collection.  With him the villa became a temple of XIX century art with works by Canova, Thorvaldsen and Hayez: Palamedes, Eros and Psyche, Terpsychore, The last kiss of Romeo and Juliet are only some of the masterpieces that make the extraordinary collection. Furthermore Sommariva started to create the lush romantic garden that still surrounds the mansion. The current name Carlotta is due to the Princess Carlotta who received it as wedding gift from her mother Princess Marianne of Nassau, Albert's of Prussia wife in 1843, when she married with Georg II of Saxen-Meiningen. George II was  very fond in botanic, he also contributed to  enrich the park with a great number of rare botanic sorts among which the splendid azaleas and rhododendrons.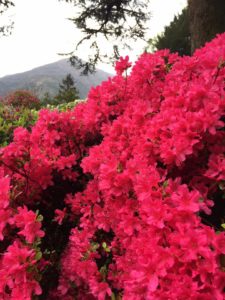 The period between the end of April and beginning of May is the best one to visit the boatnic collection of Villa Carlotta; walking among its paths you see at each corner the magnificent flowers of azaleas and rhodondendrons, it's their main blooming season and you feel like to be immersed in a sea of colors and scents; more than 150 different varieties  of azaleas are around you, trust me  it is a breathtaking experience !!!
Do not miss the occasion to come to Tremezzo and enjoy this unique "show"!!!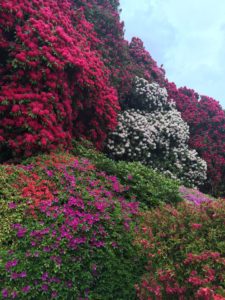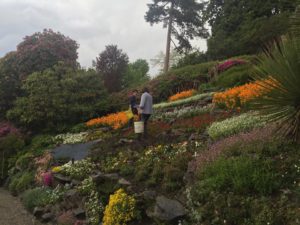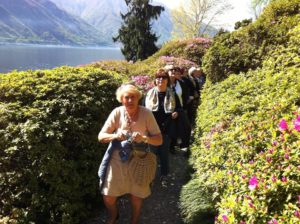 Photos by Daniela Rampoldi